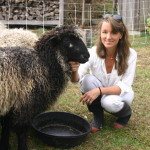 Grow, Make, Eat, and Imbibe — Harvard Alumni Promote the Local Origins of Edible Goods
By Nell Porter Brown, Harvard Magazine, Jan/Feb 2014
… As the Truro Agricultural Fair's popularity grew, so did the vision. The event now falls under the nonprofit umbrella organization Sustainable CAPE- Center for Agricultural Preservation & Education. The group focuses on teaching children that "food is directly linked to your body, your community, your world," Randolph says. "They are concentric circles." It runs the Truro Educational Farmers' Market and helped get local food served for a series of lunches at the Truro school, where it also plans to fund a "farmer-in-the-school" position, and grows gardens with students….
………………………………………………………………………………………………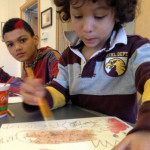 Kids Grow and Crow at Truro Public Library
Staff Reports, Cape Codder, December 24, 2013
TRURO —Nico and Xanti working hard on their paintings in Sustainable CAPE's after-school classes at the Truro Public Library. The crew and kids are busily preparing for their annual exhibition at the library, which will open  January 31st and run through the month of February. This year the show is entitled "Grow and Crow" and will feature watercolor paintings of the group's favorite hens and roosters.
………………………………………………………………………………………………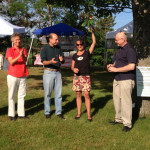 An Agricultural Hotbed
by Erik Borg, Provincetown Banner Year-in-Review, December 29, 2013
Truro continued to fortify its identity as a place for agriculture on the Cape with the opening of the Truro Farmers' Market in June. The market featured dozens of growers, many who hailed from small organic operations in Truro itself. By all accounts it was a massive success, attracting hundreds of visitors to Veterans Memorial Park each Monday during the summer. Following in the path of the annual Truro Agricultural Fair and the outreach efforts of local nonprofit Sustainable Cape, the market was the latest signifier of Truro's agricultural renaissance…
………………………………………………………………………………………………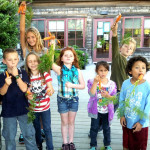 Children's Community Garden Blog
By Maggie Hanelt, Sustainable CAPE /Truro Public Library/Truro Recreation, Ongoing updates throughout the year
Keep up with all the news every couple of weeks from our Truro Children's Community Garden Blog. See what we are up to from sowing to growing to harvesting to eating and making art… and more!
………………………………………………………………………………………………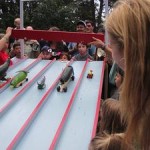 In Its Fifth Year, Truro Ag Fair Is 'Place To Be!'
By Erik Borg, Provincetown Banner, August 31, 2013
TRURO – The Truro Agricultural Fair is gearing up for its fifth anniversary on Sunday. As many as 7,500 people are expected to turn out for the annual community gathering held in Truro Center… The fair has grown into an annual end-of-summer hit in its short history. Last year, it was named as the "Place to Be" over Labor Day Weekend by The Boston Globe based on sightings of a few prominent figures in entertainment and politics in attendance. The event's success is partly attributable to the success of a local movement that celebrates Truro's history as a place with a "deeply rooted" food system.
………………………………………………………………………………………………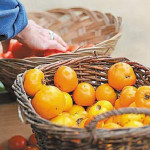 Taste of Truro at Farmers' Market
By Mary Ann Bragg, Cape Cod Times, August 27, 2013
…"If I could do this (all the time), I would be in heaven," farmer Cynthia Lindgren of North Truro said at her table. Lindgren, a drop-in, said she had somehow managed to grow enough pickling cucumbers and grape, cherry and Early Girl tomatoes in her yard to sell. The emphasis for the Truro market is local but also educational. For example, children participating in a program run by the Sustainable CAPE organization produced posters for each vendor, explaining a little about what each farmer does. On Monday, Drake Cook, at the Pure Joy Farm stand, was half-joking about what a pain it was to pick green beans because they are so low to the ground. But next to Cook's stand was one of the posters made by kids, about the farm's 'lasagna gardening' technique, which relies on layers of organic material. "It's made the customer experience more interactive," Cook said. "(Before this) no one's going to ask me about my gardening practices."
Truro at Farmers' Market Photo Gallery
By Merrily Cassidy for the Cape Cod Times, August 27, 2013
………………………………………………………………………………………………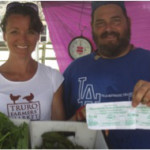 Truro Farmers' Market Selling Out at Cape Cod's Newest Farmers Market as National Farmers Market Week Kicks off August 3rd
By Gus Schumacher, Executive VP Wholesome Wave, August 6, 2013
My wife and I stopped by almost too late at Cape Cod's newest farmers' market in Truro on July 28th, as some 600 shoppers had already purchased most of the products by 11 am. Francie Randolph and her team of dedicated  volunteers opened the market on June 17th, running each Monday from 8 am to noon. We barely managed to purchase ingredients for a healthy lunch before most producers sold out. Randolph said some farmers had to make quick trips back to their nearby Truro farms to replenish supplies as demand was so strong…we also noticed families using their USDA Food and Nutrition Senior and WIC Farmers Market Vouchers. Truro farmer and market co-founder David Dewitt highlighted  his just picked fresh Kale and salad greens to a couple using their vouchers for the first time at his market stand. Randolph and Dewitt are also working with USDA to access a Debit/Credit/EBT wireless machine to encourage families on SNAP food stamps to use their benefits at the Truro market for healthy, local and very fresh fruits and vegetables.
………………………………………………………………………………………………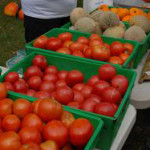 Farmers' Market Opens with Fresh Hopes in Truro
By Erik Borg, Provincetown Banner, June 15, 2013
TRURO —If Cape Cod is the geographic equivalent of a flexing arm, perhaps Truro is its green thumb. The first-ever Truro Farmers' Market opens Monday, and in the growing Truro-ite tradition of environmentalism, it aims to be more than a place to pick up some fresh fruits and vegetables. It will be that, too, of course. With 18 local producers peddling everything from fruits and vegetables to shellfish, meats, honeys, salts, baked goods and flowers, it could become an occasional alternative to the requisite Stop & Shop grocery trip. But market organizers and town officials had a secondary objective in mind when planning began several years ago. Following in the path of the annual Truro Agricultural Fair and the outreach efforts of local nonprofit Sustainable CAPE, the market will serve as a community resource that simultaneously works to promote environmental sustainability.
………………………………………………………………………………………………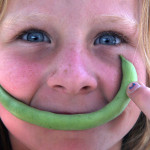 Larry King Heart to Heart
By Tamsin Smith, Huffington Post, May 17, 2013
Francie Randolph founded Sustainable CAPE to demonstrate the direct link between local food, wellness, and protection of precious land and water resources. She uses also uses games to educate school kids and families to become agents of change, who take charge of their own health and the health of the planet. These things are, of course, connected and events like the Zucchini 500 vegetable race bring delicious together with sustainable and joyful.
………………………………………………………………………………………………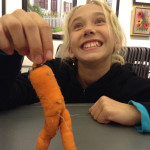 Cape & Islanders Gather to Bring More Local Food to Schools
Staff Reporter, Falmouth Bulletin, May 7, 2013
DENNIS — More than 40 school food service directors, nurses, directors of business development, cafeteria directors, garden coordinators, nutrition educators and farmers, crowded into the children's library at the Ezra Baker School in Dennis on April 30 to discuss bringing more healthy, locally produced food to schoolchildren. They gathered for a workshop entitled "Local Food for School Meals," organized by the  Massachusetts Farm to School Project with Sustainable CAPE – Center for Agricultural Preservation & Education, and Island Grown Schools, the farm-to-school program on Martha's Vineyard. "It was a wonderful, high energy afternoon. Representatives from Martha's Vineyard and Nantucket as well as across the Cape from Falmouth to Truro gathered to share resources, ideas and questions. The response far exceeded our expectations," explained Francie Randolph, Sustainable CAPE founding director…
………………………………………………………………………………………………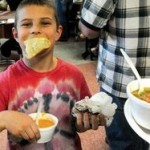 Ezra Baker's Salad Bar Encourages Kids
By Gwenn Friss, Cape Cod Times, April 17, 2013
"One of the priorities that we set at our first Cape and Islands Farm to School Network meeting was a session for cafeteria staff and business managers to help explain legalities, opportunities, and benefits of sourcing local food for school meals," writes Noli Taylor, director of the Island Grown Initiative on Martha's Vineyard. Mass Farm to School is teaming up with Island Grown Schools and Sustainable CAPE to offer further information Monday, April 29 from 3 to 5 p.m. at the Ezra Baker Innovation School in Dennis.
………………………………………………………………………………………………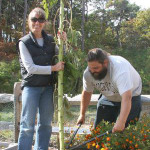 New Farmers' Market in Truro Aims to Dig Up Cape Harvesters
By Ann Wood, Provincetown Banner, March 3, 2013
TRURO — Picture this: It's Monday morning and you're strolling through town with a hot cup of coffee, chewing on fresh bread while perusing items available at different stands — tomatoes, cheeses, lettuce, honey, eggs, shellfish, fresh-cut flowers — all the while chatting with all sorts of people. If it sounds like a Truro-becomes-Paris fantasy, a vote by the board of selectmen a couple weeks back may see it become reality — if David DeWitt and Francie Randolph of Sustainable CAPE – Center for Agricultural Preservation and Education have their way.
………………………………………………………………………………………………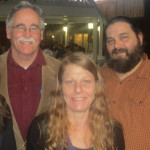 Truro Farmers Update MA Agriculture Board Chairman, Frank Dabney, at Harvest New England Agricultural Marketing Conference
By Gus Schumacher, Executive VP Wholesome Wave, February 27, 2013
Founders of the new Truro Agriculture Fair, Randolph, Rein and DeWitt told Ag Board Chair Fred Dabney of the early success of the first new Massachusetts Ag Fair to be started in decades (in Truro), a fair which attracted some 7,500 visitors.  They also apprised him of the recent town approval of the new Truro Agriculture Commission, chaired by Dewitt-Krieger of Dave's Greens Farm. Randolph says that Truro recently approved the establishment of a new pilot Educational Farmer's Market on town-owned land.  The initiative is unique in that farmers will work with Sustainable CAPE to educate shoppers on issues about health or sustainability that farmers selling at the market feel are important to share…Randolph and her colleagues plan to make the new market accessible to all income levels through a wireless EBT machine that accepts SNAP benefits.  They are considering instituting their own incentives program which would make local fresh produce even more affordable for SNAP customers. Such nutrition benefit incentives would be similar to Wholesome Wave's Double Value Coupon Program. They are also considering installing a prominent donation box for all to donate fresh fruit and vegetables to the local food pantry; a possible future collaboration with Health Centers to offer Healthy Prescriptions – a program that funds vouchers for at-risk patients for fresh food; and a potential coupon program for schoolchildren to bring their parents to the new Educational Farmer's Market.
………………………………………………………………………………………………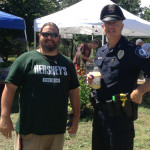 Agricultural Commission Gets to Work in Truro
By Katie Ward, Provincetown Banner, Dec 3, 2012
…Another item on the commission's agenda is the creation of a local farmers' market. The commission plans to collaborate toward that end with Sustainable CAPE (Center for Agricultural Preservation and Education). The two organizations will work together "as another way of outreach to support farmers, a little bit of a crossover," David DeWitt says. He hopes that by next spring or summer, with the support of Sustainable CAPE and the community, the farmers' market will be in full swing.
………………………………………………………………………………………………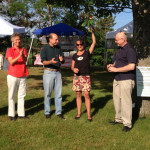 We're Fighting Obesity Here at Home with a Carrot-and-Zucchini Approach
by Senator Dan Wolf , Beacon Hill Round-up, Vol. XX, No. 4, Fall 2012
When it comes to improving the health of our kids, we're learning that the carrot-and-stick approach is not always best; the carrot-and-zucchini approach is better. That's the thought behind a statewide Farm to School program that has shown remarkable success since its inception in 2004…The Cape's smallest town, Truro, has been setting a big example, led in part by Truro resident and artist Francie Randolph, the founding director of Sustainable CAPE, the acronym standing for "Center for Agricultural Preservation and Education." Francie and her group have been connecting some very important dots, bringing healthier food into the school system while at the same time engaging kids in farms and farming. "We're actually growing snacks for the kids, and the kids are helping grow food for themselves," Ms. Randolph says. "That makes it fun, the kids are interested in it, and next thing you know, they're munching on kale instead of chips–because they helped harvest that kale!"…
This kind of grassroots effort can make a profound difference in the health of our children. Fighting obesity and early onset diabetes really is a battle for the hearts and minds of our families, a matter of lifestyle and values more than prescriptions and medication. Making it fun to eat well, educating everyone about how food makes it to our tables and how cool it is to be a grower, will accomplish far more than warnings and wagging fingers.
And there's an even broader connection: This kind of initiative and thinking is key to making our communities healthier in many other ways. For example, grow fresh and grow local has an equivalent in energy because smaller scale solar and wind projects are a much better alternative than nuclear power or foreign oil. There's a financial analogy as well. Relying on local banks and lending institutions is far preferable to allowing large corporations to control our economy.
So, hats off to everyone in the Farm to School movement, who are focused on carrots rather than sticks. From the State House to the greenhouse, we'll do our best to support the movement.
………………………………………………………………………………………………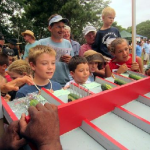 Zucchini 500
Pinewood Derby Times Volume 12, Issue 3, October 31, 2012
"Truro, MA – You've heard of the Indy 500 over Memorial Day, but what about Truro's Zucchini 500 over Labor Day? Billed as The Greatest Spectacle in Vegetable Racing, the event took place on Sunday, September 2 at Sustainable CAPE's Truro Agricultural Fair in Truro Center."
………………………………………………………………………………………………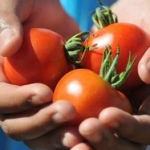 Truro Students Growing a Taste for Healthy Food
By Gwenn Friss, Cape Cod Times, September 22, 2012
This week, Truro Central School had extra eggplant from a local farm, so the cafeteria staff made baba ghanoush and served it in little cups with a triangle of pita bread sticking out. School officials are hoping the preschool through sixth-grade students who tried the healthful Mediterranean dip for the first time will ask for it at home as well. "Last year, the sixth-graders came up with a squash pie recipe that they really liked," said Helen Grimm, school nurse and coordinator for her school's Farm to School program.
………………………………………………………………………………………………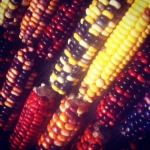 The Karagoz Oyunlari hit the Truro Agricultural Fair
Slowly-by-Slowly, September 15, 2012
…It was, you see, time to walk the dog with M. and head over to the Truro Agricultural Fair – a once a year event where the best in flora and fauna produced on the Cape Tip are displayed with pride – before all groove to the sounds of Grateful-Dead-inspired bands of yore in the late summer sunshine. The puppets were particularly excited that day, you see, as there was rumor that the "Sultan of Chickens" was present at the fair that day – and was considered to be the best bet for "best in show" at the Ag fair.
………………………………………………………………………………………………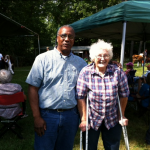 Celebrate Massachusetts Agriculture Fairs
Commissioner Gregory C. Watson, Department of Agricultural Resources, September 15, 2012
I also recently visited the Truro Agricultural Fair to partake in the "Zucchini 500" 2012 Race.
I consider state agricultural fairs a great Massachusetts tradition because, according to Massachusetts Agricultural Fairs Association, the first agricultural fair in the U.S. was held in Pittsfield in 1814. Today Massachusetts hosts 40 annual agricultural fairs. They fall into one of five categories: major fairs, community fairs, youth fairs, livestock shows and grange fairs. I wish I could visit each one every year! Each is unique but all are bound together by the common thread of the Commonwealth's rich and proud agrarian heritage.
………………………………………………………………………………………………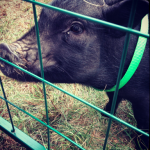 Animals & Veggies: Truro Agricultural Fair 2012
Style Carrot, September 9, 2012
It's official. Stopping by the Truro Ag Fair on the Sunday of Labor Day weekend is our last Cape hurrah before heading home to Boston at the end of each summer. I seem to have skipped posting about it in 2010, but in 2009 I admired the bunnies, and 2011 was all about alpacas. This year I oohed and ahed over the pigs.
………………………………………………………………………………………………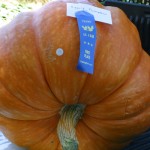 2012 Truro Agricultural Fair named "Place to Be" by Boston Globe
By Mark Shanahan and Meredith Goldstein, Boston Globe Sept. 5, 2012
The Truro Agricultural Fair was the place to be over the weekend. Actress Lili Taylor of "Mystic Pizza" (and, more recently, "Six Feet Under") fame was watching the pie-eating contest while writer/editor Daniel Okrent was spied carrying around a large plant. We didn't see Dan Winslow, but the former chief legal counsel to Governor Mitt Romney was there because he tweeted about watching the fair's newest feature — the Zucchini 500…
……………………………………………………………………………………………..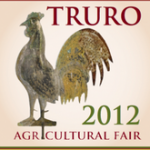 Day 152: 2012 Truro Agricultural Fair
365 Things to do in Cape Cod: September 2, 2012
The Harvest Market tables offer a wide variety of the fresh, local goods available. All farmers and harvesters aim not only to sell directly to the fairgoer, but to offer knowledge & expertise as well. Come buy fantastic food just harvested from the land or sea – and learn how you can help sustain our community's health and environment!
……………………………………………………………………………………………..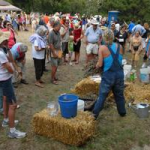 Cornucopia of offerings at this year's Agricultural Fair in Truro
By Katy Ward, Wicket Local Truro, August 31, 2012
TRURO —It's that time of the year again — time to celebrate farm animals, organic produce, flowers and honey bees, as well as the local residents who continue to keep Lower Cape farming a thriving business…
………………………………………………………………………………………………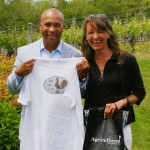 Governor Deval Patrick Talks Ag in Truro
Provincetown Banner, June 21, 2012
Governor Deval Patrick scheduled a tour of Truro Vineyards on Tuesday, June 12, where his office assembled a small group from across Cape Cod to discuss agriculture and local food. Artist and farming activist Francie Randolph of Sustainable CAPE focused on, "How can we best work together to simplify the process of growing and harvesting local food to feed our community?" She detailed a need for mobile processing units to lessen the barriers to small scale poultry and livestock farming, proposed decreasing the amount of acreage necessary to receive tax incentives as a producing farm (currently 5 acres), and illustrated the illogic of "Big Ag" legislation that makes the sale of local food more complicated than necessary (for instance for a farmer to sell eggs to the local school, the farmer must, by law, have over 3000 chickens). The Governor received a gift of the Truro Ag Fair's "Till, baby, Till" t-shirt and Agricultured recycled tote, and pledged to follow up on the ideas generated at the lunch. Image provided by Doug Langeland, Edible Cape Cod
……………………………………………………………………………………………..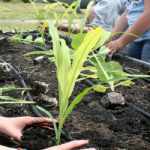 The Historic Harvest Garden
National Park Service, June 2012
"In front of the Atlantic Research Center (ARC) Classroom you will find the Historic Harvest Garden, a project of Truro non-profit Sustainable CAPE (Center for Agricultural Preservation and Education) supported by NPS and AmeriCorps.
In 2011 Local and Native American youth were brought together to plant seeds sourced back to the 1600s in a raised garden bed. Planting the "three sisters" of corn, squash, and beans, showed the agricultural knowledge which was transferred from the Native Americans to the Pilgrims in 1620, enabling their later survival in Plymouth. "
……………………………………………………………………………………………..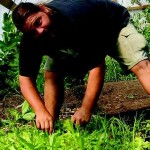 David DeWitt gets Ag Commission on Truro Town Warrant
Gatehouse News Service, April 13, 2012
"Spearheading the push to establish the commission here is Dave DeWitt, owner of Rock Spray Nursery and a member of the board of directors at Sustainable CAPE (Center for Agricultural Preservation and Education). DeWitt said the support for the commission, which has its roots in last year's agriculture fair, has been overwhelming from both farmers and non-farmers alike."
……………………………………………………………………………………………..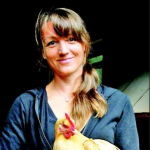 Truro's Francie Randolph Honored as Local Hero
Provincetown Banner, February 18, 2012
If you live on the Outer Cape, chances are you have heard of, or have met, Francie Randolph. If you know her, or if you have read about her, then it's probably not a surprise that the American Red Cross has awarded her with one of its Heroes of Cape Cod and Islands Award for 2011 in the Community Impact category.
……………………………………………………………………………………………..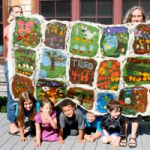 Children's Garden Art goes on Display in Truro
Wicked Local Truro, February 3, 2012
"A new exhibit created by children in Sustainable CAPE's garden programs will be on display at the Truro Public Library throughout the month of February. "The Art of Growing" includes watercolor paintings and a wet-felted banner of individual square plots, each square depicting a fanciful garden designed by one of the children."
……………………………………………………………………………………………..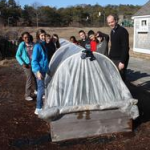 Truro School seeks to Harvest Benefits from Partnership with Farmers
Wicked Local Provincetown, January 26, 2012
"TRURO —If you're an oysterman with a lull in sales between October and Christmas, Truro Central School may be your off-season sales outlet. The same goes for year-round vegetable and animal farmers who have enough stock to sell. The school intends to put local foods on the cafeteria menu by spring."
……………………………………………………………………………………………..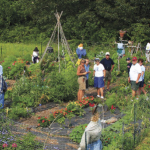 The Cape's Community Gardens
Edible Cape Cod
"The popular year-old Community Children's Garden is next to the Truro Library; it is the result of a partnership between Sustainable Cape, Truro Recreation and the Truro Library and consists of one big 16×16 garden. This garden is all about kids as it hosts an after-school program, a summer program and a 4-H program. The kids eat what they pick, using some of the produce to create snacks for the after-school program…"
……………………………………………………………………………………………..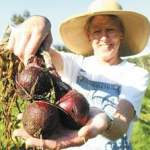 Truro Agricultural Fair is Sunday
Cape Cod Times, September 3, 2011
"There are about 15 families in Truro who grow and sell their agricultural harvest, often at roadside stands, fair co-founder Francie Randolph said. The fair will feature the harvest of some of those families in addition to aquaculture and fishing harvests, contests such as an animal beauty pageant, food and bake sales, fiddlers, events for children and more…"
……………………………………………………………………………………………..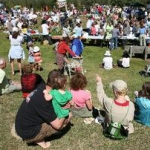 Best Bets for September 1-8
Cape Cod Times, September 1, 2011
"As the summer heat still clings, people look longingly at the next season. Fortunately, the Truro Agricultural Fair provides a taste of fall three weeks early, as it celebrates, among other things, the harvest. Under the umbrella of Sustainable CAPE (Center for Agricultural Preservation and Education), the Truro Agricultural Fair aims to imbue appreciation of local agriculture, aquaculture, fishing and farming…"
……………………………………………………………………………………………..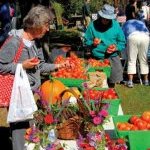 From Farm to Table, the Truro Ag Fair Returns
Provincetown Magazine August 27, 2011 
"Earlier this year, Truro was named one of just two Cape Cod towns that qualify as "Green Communities," a designation that allows the town to apply for over $100,000 in funding from the Commonwealth. But Truro's greenness goes beyond this particular designation. Truro has become a place where agriculture is making a comeback. And this weekend, the town celebrates its agricultural roots and farming future with the Third Annual Truro AgFair…"
……………………………………………………………………………………………..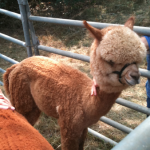 Alpacas are Adorable
Style Carrot, September 11, 2011                                                                                                                                                 "The 3rd annual Truro Agricultural Fair drew a huge crowd last weekend on the Outer Cape. From pie-eating contests and three-legged races, to the Barnyard Beauty Contest (you vote with locally grown beans) and the fiddlers on the bandstand, to the abundance of ripe tomatoes and an early crop of pumpkins, this country-like gathering was a rocking scene for this otherwise quiet beach town…"
……………………………………………………………………………………………..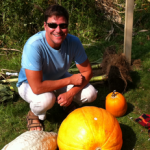 The 2011 Truro Agricultural Fair
3 Harbors Realty Blog, September 10, 2011
"This year's fair was better than ever! All of us at 3Harbors had a terrific time. We saw old fiends and made new ones, saw the animals and veggies, saw cool art and ate wonderful food (deep fried lobster tail on a stick, anyone?)…"
……………………………………………………………………………………………..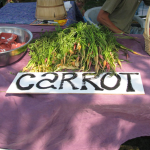 Cape Cod Photo Album – Truro Ag Fair
Classic photos of The Ag Fair, the primary images chosen to depict Truro
……………………………………………………………………………………………..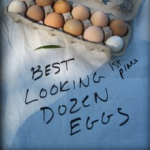 12 Eggs
Diane Hanna, September 8, 2011
"This weekend, my friend David and I stopped by the Truro Agricultural Fair, a lively small-town celebration of cackling chickens, banjo players, local farmers, and sunburned families. We oohed and aahed at the fresh tomatoes, basil, garlic, onions, flowers, pies, and jars of honey. We used our dried fava beans to vote for the most handsome rooster, the most comely hen. We smelled the tangy salt air, redolent with hay and manure and chicken coop and oregano…"
……………………………………………………………………………………………..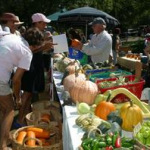 Truro Ag Fair Celebrates Local Harvest
Wicked Local, September 3, 2011
"If you liked the scene in "Charlotte's Web," the one where Wilbur is voted as the number-one pig, then you might just want to head to the Truro Agricultural Fair on Sunday. Co- founded by Francie Randolph, Stephanie Rein and David DeWitt, it's a place where local farmers and fishermen will sell their harvests all day long, from 10 a.m. to 4 p.m. on the town green at 7 Truro Center Rd."
……………………………………………………………………………………………..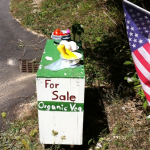 Truro's Agricultural Fair
3 Harbors Realty Blog, August 29, 2011
"Celebrate agriculture, aquaculture, fishing and farming on Cape Cod.' This is the tag line for the fair and it's an apt one. Folks on the Outer Cape are becoming more and more interested in farming and eating local. Walk up to the Blackfish restaurant and see how the menu is geared toward eating foods grown right here in town. Visit Mac's Seafood and see how they are pushing the local catch…"
……………………………………………………………………………………………..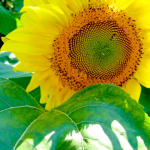 County Extension Focuses on Doing
Cape & Islands News, August 24, 2011
"Amid chatter about regionalization, role of county government, and a newly appointed regional government review committee, the County Extension Service last week went the direct route and simply showed where the rubber meets the road. Its annual Summer Tour of Programs – this year focused on the Outer Cape area – proved that actual regional work delivers results."
……………………………………………………………………………………………..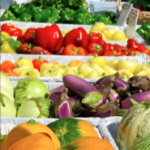 Third Annual Truro Agricultural Fair
Forage, August 4, 2011
"Peppers, peaches, and sweet corn–oh my! The dog days of summer are well upon us, which means the third annual Truro Agricultural Fair is right around the corner. Scheduled for Sunday, September 4th this year in the heart of Truro (rain date is the following Sunday), the fair will again be a celebration of local food and agricultural tradition…"
……………………………………………………………………………………………..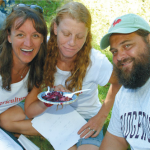 Agriculture, Activism & Art in Truro: One Woman's Journey
Edible Cape Cod, Summer 2011
"Lucille Ball once said, 'If you want something done, ask a busy person to do it. The more things you do, the more you can do.' With most of us feeling so harried nowadays, it's hard to find anyone willing and able to donate their time in the community. Truro resident Francie Randolph is one of these extraordinary people making a difference…"
……………………………………………………………………………………………..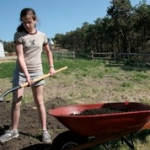 Francie Randolph Talks About the Power of Creating a Children's Garden
The Motor Story, Summer 2011
"The Truro Children's Community Garden really grew out of the Ag Fair. We had many children's events at the fair to involve children in the festivities: Pie Eating Contest, crafts related to agriculture, old fashioned games like potato sack races. The activities brought the community together. When we started to talk about the possibility of a Children's Garden, folks who participated in the fair donated supplies to build the garden…"
……………………………………………………………………………………………..


Truro's Greener Future – Truro Ag Commission Established
TRNTA, July 21, 2012
"In July, the BoS took another important step forward to solidify Truro's Ag future, by establishing a Truro Agricultural Commission under its new Chair, Dave DeWitt. Many know Dave as an organic farmer in town and as part of the leadership of the Truro Ag Fair, along with Francie Randolph. In the Fall 2010 TNRTA newsletter, we urged the local community to think green and think Ag(riculture), and we began to "seed" an agricultural future as a serious part of the economy and the rural character of the Town. We have also supported efforts to move this forward by Truro groups such as Sustainable Cape and the Truro Ag Fair. By giving support to other like minds in the community who share this perspective – some who proceeded us and some who joined in recently – this common vision has gained momentum. Watch this space for ways that part- time residents can be involved hands-on in making Truro grow green!"
……………………………………………………………………………………………..
Truro Agricultural Fair – Truro, Massachusetts
Travel New England, June 7, 2011
"The Truro Agricultural Fair is a fair to celebrate agriculture, aquaculture, fishing, and farming on Cape Cod. This old fashioned country fair started in 2009 and has been held every year since in the late summer…"
……………………………………………………………………………………………..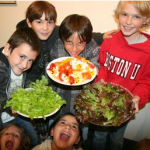 Children's Garden Inspires Art Exhibit in Truro
Wicked Local Truro, February 10, 2011
"The public library will be awash in veggies, blooms and smiles beginning Saturday, when kids from the Outer Cape towns show off framed watercolors and sculptures inspired by the Truro Children's Community Garden. The exhibition, which opens with a reception on Saturday from 4 to 5:30 p.m., will run through the end of the month. The Children's Garden, located on the grounds just outside the library, is a collaboration between the library, the recreation program and the Truro Agricultural Fair. It supplied fruits and veggies, which the kids took home in garden goody bags. Right now they are growing spinach and mache under a hoop house in one of the raised beds. The artwork ranges from paintings of elegant blooms to diagrams of tomato worms and honeybees…"
……………………………………………………………………………………………..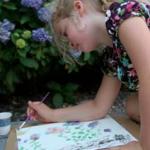 Bearing Fruit: Artwork from the Truro Children's Community Garden
Discover Wellfleet, February 2011
"The Children's Garden, a collaboration between the Truro Public Library, the Truro Recreation Program and the Truro Agricultural Fair, supplies fruits and vegetables grown by children for children which are taken home in popular " garden goody bags". Based upon Eliot Coleman's Four Season Harvest and Winter Harvest models, one of the raised beds is currently growing spinach and mache under an inexpensive hoop house. In addition, the Garden inspired all manner of artwork ranging from elegant blooms to diagrams of tomato worms and honeybees…"
……………………………………………………………………………………………..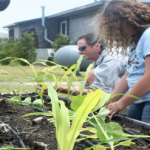 Historic Harvest Garden
National Parks Service
"Driving along Old Dewline Road, Highlands Center visitors can now see stalks of corn growing tall in front of the Atlantic Research Center (ARC) Classroom. This Historic Harvest Garden is a project of the newly formed Truro non-profit Sustainable CAPE (Center for Agricultural Preservation and Education). Local and Native American youth are brought together to plant seeds sourced back to the 1600s in a raised garden bed. Planting the "three sisters" of corn, squash, and beans, shows the agricultural knowledge which was
transferred from the Native Americans to the Pilgrims in 1620, enabling their later survival in Plymouth…"
……………………………………………………………………………………………..
Community Children's Garden Becomes a Goal in Truro
Wicked Local, November 19, 2010
"The off-season is the time to make plans and dream dreams, hopefully ones that can come to fruition when summer rolls around again. In Truro, the dream that has hatched is for a community garden.
Town Administrator Pam Nolan met recently with Francie Randolph, who was instrumental in organizing both the Truro Agricultural Fair and the children's garden behind the Truro Public Library, and Dave DeWitt, Rock Spray Nursery owner and another mover and shaker, to talk about creating a gardening space open to the public. Both Provincetown and Wellfleet started community gardens in the past year, and they were big hits…"
……………………………………………………………………………………………..
Slow Food Works Quickly to Put Harvest in Local Schools
By Laurie Higgins, Cape Cod Times, September 23, 2009
………………………………………………………………………………………………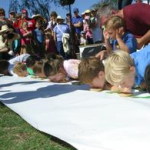 Photo Gallery: Truro Ag Fair
Wicked Local Wellfleet, September 9, 2010
"Based on last year's overwhelming turnout, expectations were high for Sunday's second annual Truro Agricultural Fair and, once again, the reality was even better than imagined. There was more of everything — more growers selling their produce and products, more restaurants slinging dishes based on the local harvests, more fun and games and entertainment…"
……………………………………………………………………………………………..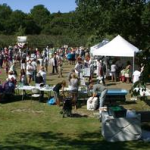 Spotlight on Local Produce at Truro Agricultural Fair
Wicked Local Wellfleet, August 30, 2010
"We're really focused on local growing and harvesting," said Francie Randolph, president and founder of the Ag Fair. The harvest market is the event's centerpiece. So far 15 commercial growers have tables and there will be plenty of room at the two 72-foot long tables for individuals, where anybody can sell anything they've harvested – from a kid with a handful of tomatoes to those who want to make their excess harvest available. The recreation program and 4-H kids will put on a display of the fruits of their labors…"
……………………………………………………………………………………………..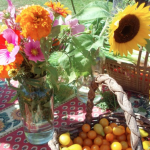 Flowers and Food: Truro Agricultural Fair
Style Carrot, September 12, 2009
"Last weekend, the last of summer 09, was also the first for the Truro Agricultural Fair. Truro is a tiny town on the Outer Cape. "Town" consists of a general market, a post office and a fish shop. Oh, and the Green, where there's a bandstand for Thursday night concerts and a croquet set for spirited games between older folk…"
……………………………………………………………………………………………..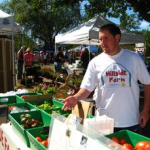 Truro Ag Fair Draws Happy Crowds
Wicked Local, September 10, 2009                                                                                                                                            "There's nothing like a good beginning, and the turnout for Truro's first agricultural fair, held Sunday on the town green, exceeded all expectations and showed that Truro's deep agricultural roots are not a thing of the past. 'I was blown away by the response,' said Francie Randolph, whose comment at a cocktail party that Truro should have a county fair planted the seed for what everyone expects will be a hearty perennial. 'It was a team effort. I had a fun idea and everybody hopped on board — and we pulled it off,' she said, with amazement…"
………………………………………………………………………………………………