Growing Food. Growing Community. Growing Connection
Sustain your own community for in so doing, you sustain the world.

Francie Randolph
Connecting with your Local Grower
During COVID-19 Pandemic
As we all practice social distancing, our growers are producing food for us. Now, more than ever, it is important to connect with your local farmer. Not only are you supporting small, local businesses, but the food you purchase directly from your farmer changes fewer hands—sometimes only the hands of the harvester. Your purchases also build the health, strength & resiliency of Cape Cod's food system.
Through this pandemic we're continuing to create and envision — building a system to feed and educate us through any changes that might lay ahead. We're developing online purchasing models to operate "hybrid farmers' markets". Pre-order, pre-pay and stop by to pick-up your freshly harvested food at your vendor's table (with a socially distanced smile and a hello) – or choose to browse and buy at the market in times of health. In the future, should farmers' markets have to move to curbside pick-up or delivery models only, we'll be prepared to connect you and your local harvesters easily and contact-free.
Perhaps most importantly, we are designing systems that enable healthful, local food for all people, including SNAP & WIC clients, children, seniors and veterans. Those with credit cards can donate to those without more easily, and food can be reserved by all. Together as a community we can build food and health equity across the Cape — now and for the future.
CLICK THE BUTTON BELOW TO BUY LOCAL FOOD:
Sustainable CAPE in the News
Updates on our organization's latest programs, events, and initiatives!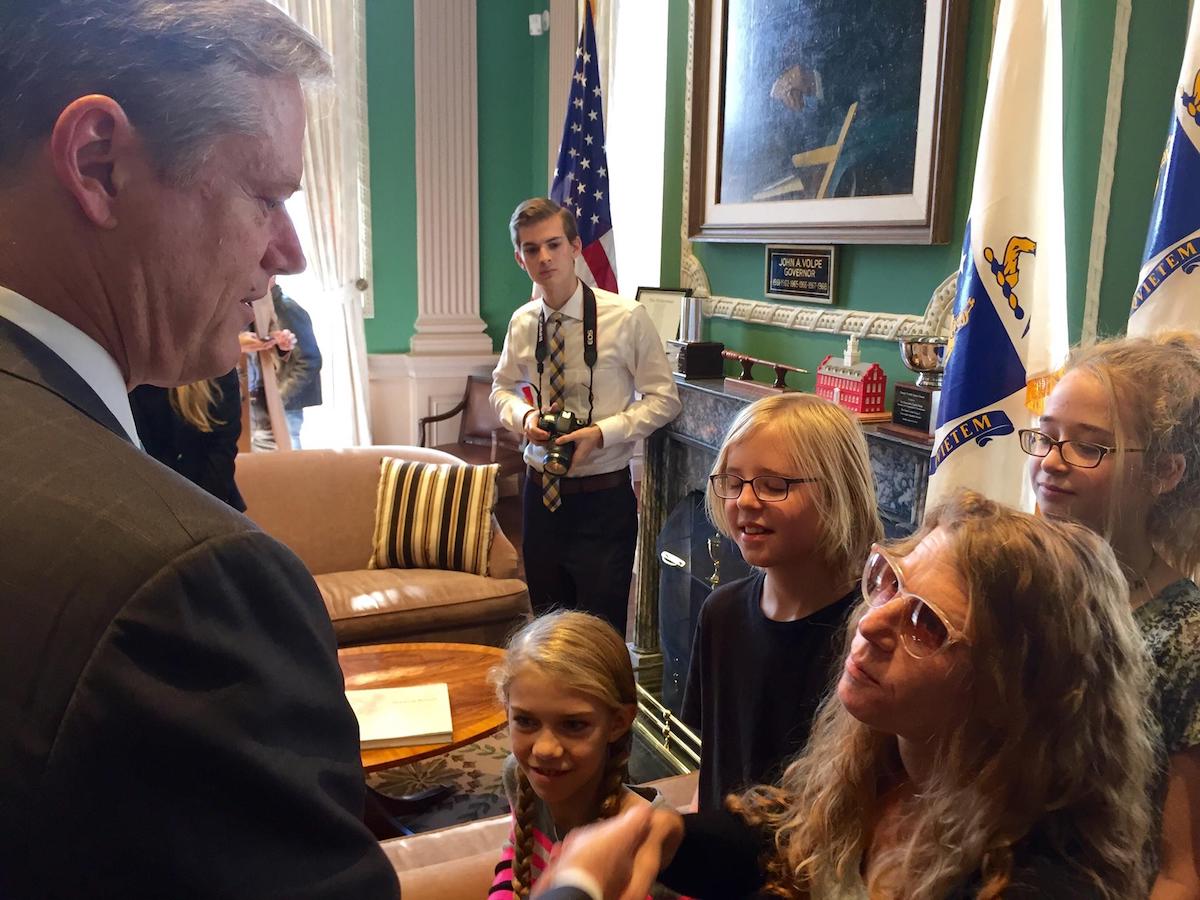 Governor Baker signed the Farm to School proclamation- and we were invited along with a small group of advocates from around the State to join him. It was a wonderful day at the State House with the children who'd testified to make this a reality… Here's to the power of using our voices for positive change!
Thank you Island Grown Schools and Mass Farm to Schools for all your hard work. We love collaborating with you!