About Sustainable Cape
Sustainable CAPE's mission is to celebrate local food while teaching about the health of our bodies, community, and environment. We demonstrate the direct link between local food, sustainable health and wellness, and the importance of preserving the fragile land and water resources that directly enable our local harvest. Our goal is to educate, empowering individuals to become agents of change – thereby creating a decidedly more delicious, healthy and sustainable world.
Board of Directors

Meet the community members leading our organization.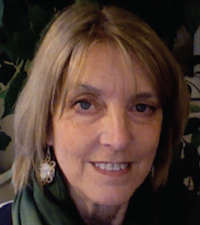 Chris Affleck – Educator
Christopher Anne Affleck was born and raised on the sustainable cement streets of New York City. Since then she has put down (and pulled up) roots in Mississippi, Berkeley, Santa Barbara, and Falmouth. Finally she settled in Cambridge, where she taught elementary school for 29 years and was able to raise two children and many bushels of zucchini and tomatoes. She has been a summer resident of Truro for the past ten years. Her favorite color is green and her favorite animals are coyotes and free range chickens.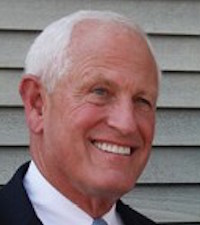 Peter Gilson – CEO
Peter W. Gilson served as Chief Executive Officer of Victorinox Swiss Army, Inc., as the President and Chief Executive Officer of Physicians Support Systems Inc., as the Chief Executive Officer of the Warrington Group Ltd., a manufacturer of safety products that was previously a division of the Timberland Company, where he formerly served as Chief Operating Officer. He has been a Director of EDCI Holdings, Inc. since March 1997. He is currently a Director of The New Hope Foundation and a Trustee of Deerfield Academy. Peter is a fan of farmer's markets, dinosaur kale, and grows bushels of cherry tomatoes and raspberries in his Truro garden.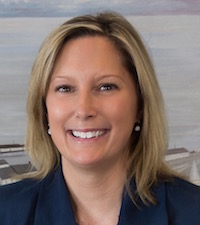 Lori Meads – President & CEO
Lori Meads, a true Truro native, is the President & CEO of Seamen's Bank and is also the Executive Director of the Seamen's Bank Longpoint Charitable Foundation. She is a graduate of Bryant University with a BS/BA with a concentration in Marketing. Her professional experience, in addition to banking, is in the fund development arena due to her positions held on several boards and being involved in various charitable events. She feels it is important to give back to the community and follow through on what you believe in. Lori lives in Truro with her family where she spends free time fishing on Cape Cod Bay, feeling very lucky to have such a great place to call home.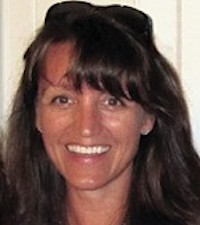 Francie Randolph – Visual Artist & Educator
Francie Randolph, Ed.M., is an award-winning artist whose nature-based work has been published & exhibited internationally. After living in Papua New Guinea and Australia, she taught in Harvard's Visual and Environmental Studies Department for 7 years, winning numerous Teaching Awards. In 2009, Truro's Tercentennial, she and two farming friends co-founded the Truro Agricultural Fair; shortly thereafter she founded the non-profit Sustainable CAPE. Randolph now works toward creating a Deeply Rooted Food System, combining her 2 degrees from Harvard with cross-disciplinary passions for art, food, health, the environment, education & food equity. She lives surrounded by gardens on an historic farm in Truro, Massachusetts with her artist husband, 2 children, 1 cat, several sheep, a dozen hens and countless honeybees.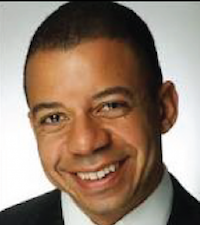 Mark Watson – Sustainably Responsible Investor
Mark W. Watson, is CEO/CIO and Portfolio Manager of Keel Asset Management LLC, a financial advisory firm with offices in Chicago and Cape Cod. Keel Asset Management LLC provides financial planning and investment advisory services to non-profits, the public, and corporations. Mark is currently a board member of the Boston Area Sustainable Investment Consortium, the Cape Cod National Seashore's Highland Center Inc., and the Boston chapter of the National Forum for Black Public Administrators. He is also a member of the Social Investment Forum. Mark enjoys sailing and traveling, and eating sustainably grown local food.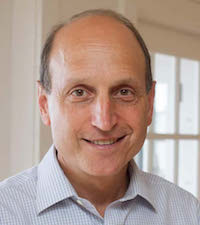 Dan Wolf – Founder & CEO

Dan Wolf, former State Senator from the Cape and Islands, founded Cape Air & Nantucket Airlines, one of the largest independent regional airlines in the country headquartered in Hyannis, MA. Cape Air is an environmental leader and has initiated a comprehensive Greening Initiative, which includes one of the largest photovoltaic systems in southeastern MA, and provides 100% of electricity used in the company's headquarters. Dan believes that his strong business, philanthropic, and environmental background, coupled with his equally strong belief that our economy should serve the core beliefs of our citizens rather than define our direction, has helped him to represent the Cape and Islands – in addition to Sustainable CAPE – with integrity and vision.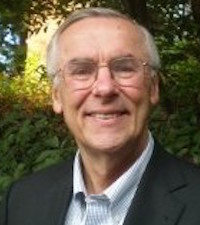 Gus Schumacher – 1940-2017
The Board wishes to honor the memory of a national food access hero, fellow Board member and loyal friend Gus Schumacher, who died on September 24, 2017. Gus was a member of the 21st Century Sustainable Agricultural Task Force of the National Academy of Sciences and co-founded the Wholesome Wave Foundation in Bridgeport, Connecticut. He served as President Clinton's Under Secretary of Agriculture at the USDA and, prior to that appointment, served as the Commissioner of Food and Agriculture for the Commonwealth of Massachusetts. After Harvard College, Gus studied at the London School of Economics and was a research associate in agribusiness at the Harvard Business School. Schumacher received leadership awards from the James Beard Foundation and the EOS Foundation; he spent the vast majority of his free time at farmers' markets or sailing on the waters of Cape Cod.
Our Supporters

Please join us in supporting our supporters – using their services, buying their products, or donating to their causes strengthens our community.

Growers
Christopher Anne Affleck – Bayberry Gardens – Cape Air, Hyannis Air Service – Cape Cod Organic Farms – Ceraldi Restaurant – Claire Chafee & Jen Marshall – Deborah Colson & Mark Diker – Nicole Cormier – Alex Dichter & Sue Wheeler – John Dubinsky – Mona Dukess – Edible Cape Cod – Farm Credit East – Lorraine Gallard & Richard Levy – Garden Renovations – David Kirchner & Scott Warner – Chef Liam Luttrell-Rowland – MA Frazier, Inc. – Rosemary Otocka – Pain D'Avignon – PB Boulangerie – Provincetown Cultural Council – Salty Market – Sharon Fay & Maxine Schaffer – Seaside Disposal – Mary & Jim Sexton – Staples – The Pheasant – Truro Cultural Council – Truro Treasures – Mark Watson & Kimo Huddy – Tom Watson & Francie Randolph – Wellfleet Cultural Council